Pressure and temperature
With saturated steam boilers, a physical correlation exists between temperature and pressure. This is represented graphically using what is referred to as a boiling curve.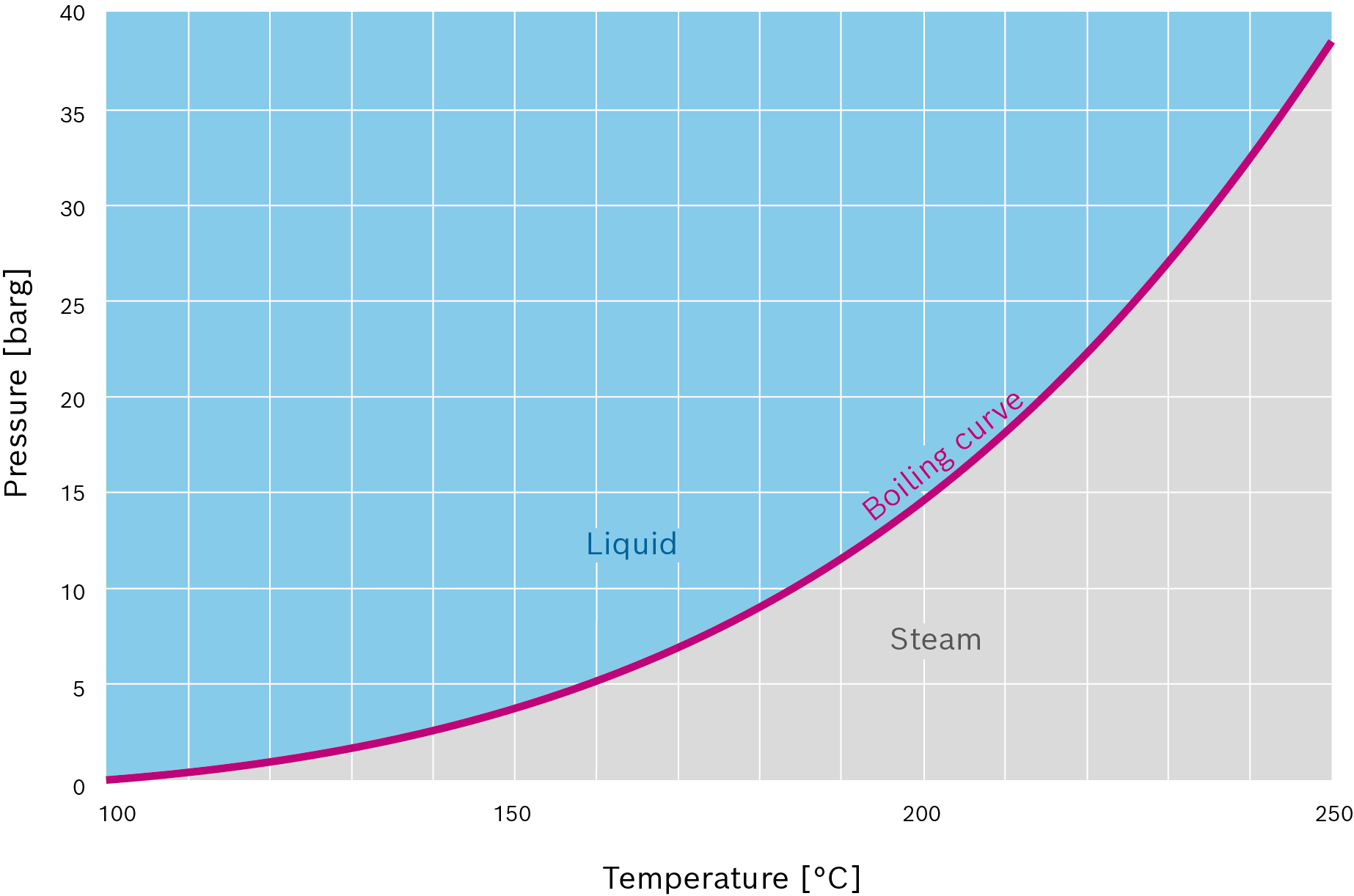 Boiling curve of pure water in pressure-temperature graph (range < 40 bar)
This means that the temperature in a saturated steam system can always be established by measuring the pressure. This correlation is very important for the heating as the temperature remains constant until the steam has fully condensed (e.g. in a heat exchanger). Only when no steam at all is present, the water, which is then exclusively present, is cooled down. This correlation is also used to control steam systems. As the pressure can be measured very quickly and accurately, this means the temperature can also be precisely determined.