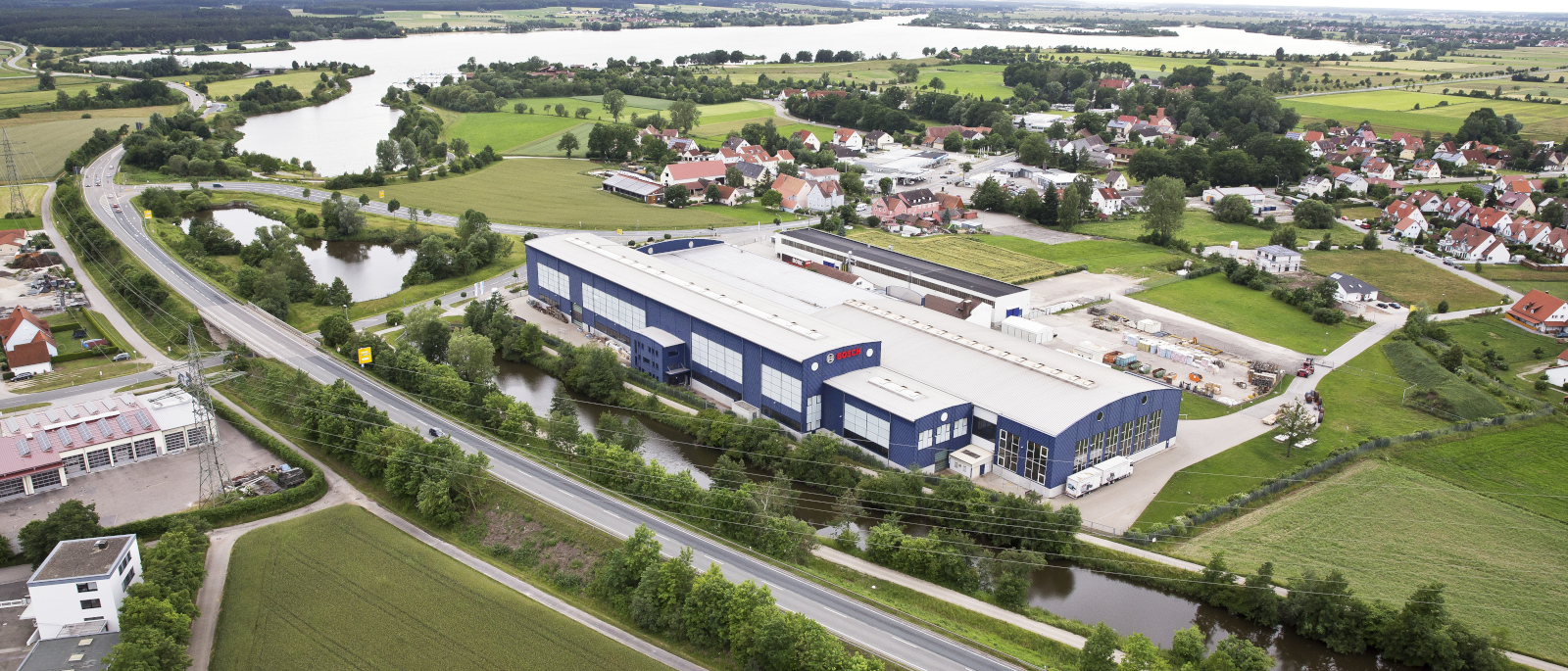 Optimum boiler construction
Optimum design for modern steam supply
Modern steam boilers not only have to work efficiently, they must also handle dynamic pressure demands with a consistently high steam quality. Water content and steam space size are frequently discussed in this context, although other factors are more relevant. Far more crucial for the power reserve and the dynamics with consistently high steam quality are the water quality, the control quality and the height of steam space. Poor water quality leads to an "unsteady" water level and foaming, accompanied by a danger of water entrainment.
The patented arrangement of flame tube and passes in Bosch boilers (Fig. "Boiler design with optimised steam space by Bosch") is therefore perfect for maximising the steam space with a low water content. In the event of sudden output peaks, the water level in the boiler increases as more steam bubbles are produced. In these cases the high steam space offers outstanding security against high water shutdowns and minimises water entrainment. In addition, extremely fast reaction to load peaks is reliably achieved by our intelligent three-component control, pilot signals from large scale consumers and by avoiding preventilating (burner start). A wide range of design methods such as Design by Rules and Design by Analysis (e.g. FEM) keep design-related stresses in the boiler shell to a minimum.
Further benefits are:
Higher steam quality, especially for dynamic requirements
Low water content allows faster heating from cold start condition
Most compact design reduces required space, radiation and downtime losses
Lower combustion chamber load and reduced NOx emissions
| | | |
| --- | --- | --- |
| | | |
| Boiler design with side-by-side arrangement of passes | | Boiler design with optimised steam space by Bosch |
Diagonal stays instead of stud bolts
In other boiler designs the reversing chamber is fixed to the boiler end with stud bolts and there is no direct connection between the flame tube and the boiler end. Especially when heating up, large forces exist in the boiler due to the temperature difference between the cold boiler shell and hot flame tube. With stud bolts these forces can only be transmitted at specific points which leads to unfavourable stress peaks.
Further disadvantages of stud bolt construction are:
Stud bolts critical when exposed to bending stresses
Bolts tear off, especially with frequent temperature changes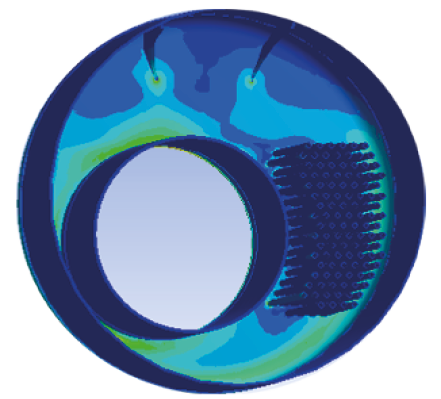 Diagonal stays instead of tie rods ensure even stress distribution and a long service life
The design principle of Bosch industrial boilers has been further developed and the stud bolts omitted. The flame tube is anchored to the boiler shell at both ends and can distribute stresses evenly via the boiler base and diagonal stays (corner anchors). To avoid additional thermal emissions, multi-layer Bosch composite insulation with a particularly high insulating effect is used for the boiler inspection door. A further benefit is the lifelong freedom from maintenance, assuming proper operation and commissioning. This UNIVERSAL UL-S design has proved itself in more than 80,000 boiler systems for well over 60 years. A number of these boilers which were initially produced from the early 1950s are still verifiably in operation today.