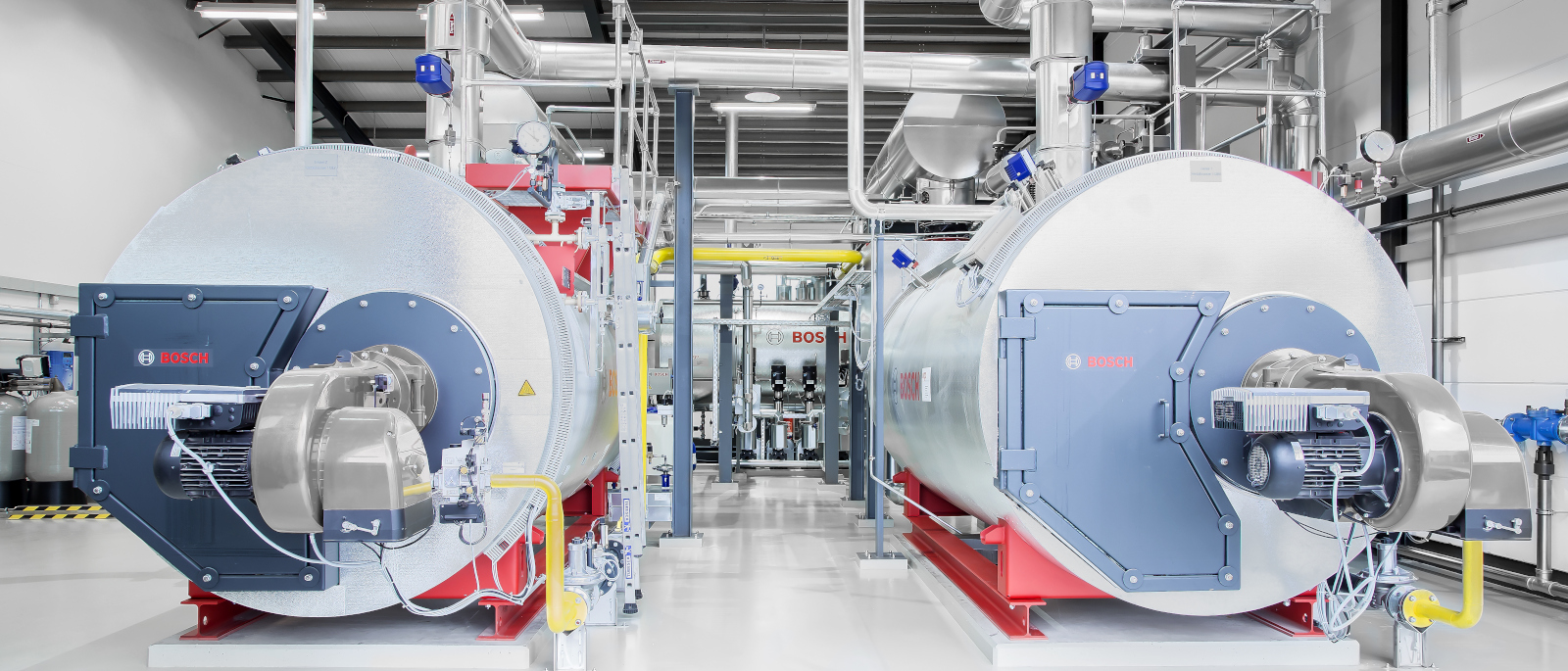 The boiler house is a building or part of a building in which one or several steam boilers are installed. The auxiliary systems required for operation of the steam boiler are also normally installed in the same room.
These are specific systems for:
Water treatment
Water disposal
Treatment, distribution and storage of steam and condensate
Monitoring of the water quality
Automation and control technology
Heat recovery
Special regulations apply in this area.
The following diagram shows an example of the water-steam mass balance. The mass flow rates must be set up for every boiler house individually depending on the system components and operating conditions and are essential to any planning.

Mass balance in steam system (values shown are examples)
| | | | | |
| --- | --- | --- | --- | --- |
| | Freshwater for softening | | | Losses due to bottom/surface blowdown |
| | Losses during softening due to the regeneration | | | Steam to the consumers |
| | Make-up water for deaerating | | | Condensate |
| | Cooling water for the bottom blowdown vessel | | | Losses at the consumers (e.g. due to direct use) |
| | Feed water to the steam boiler | | | |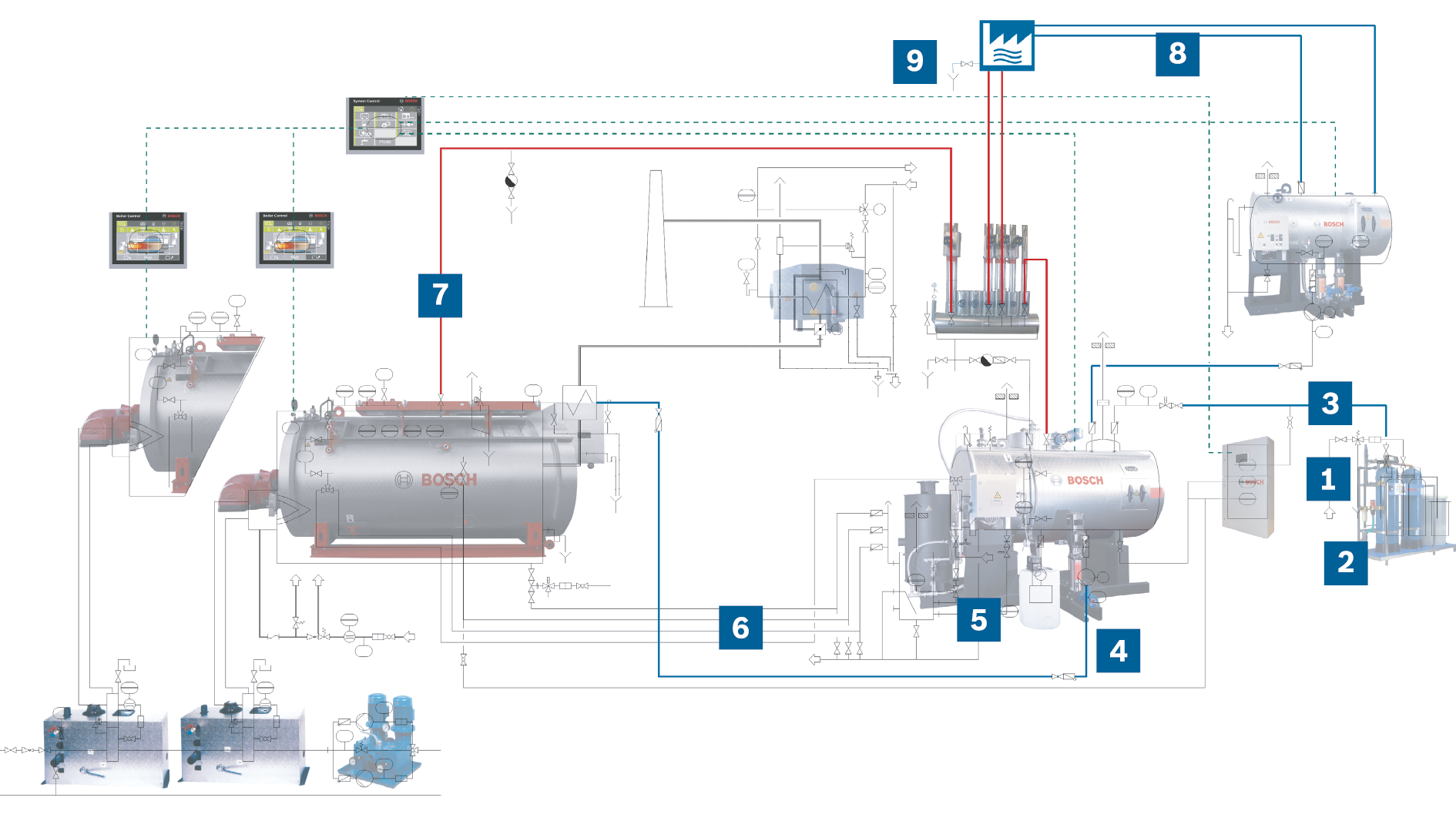 Example of a boiler house
| | | | | |
| --- | --- | --- | --- | --- |
| | Freshwater for softening | | | Losses due to bottom/surface blowdown |
| | Losses during softening due to the regeneration | | | Steam to the consumers |
| | Make-up water for deaerating | | | Condensate |
| | Feed water to the steam boiler | | | Losses at the consumers (e.g. due to direct use) |
| | Cooling water for the bottom blowdown vessel | | | |